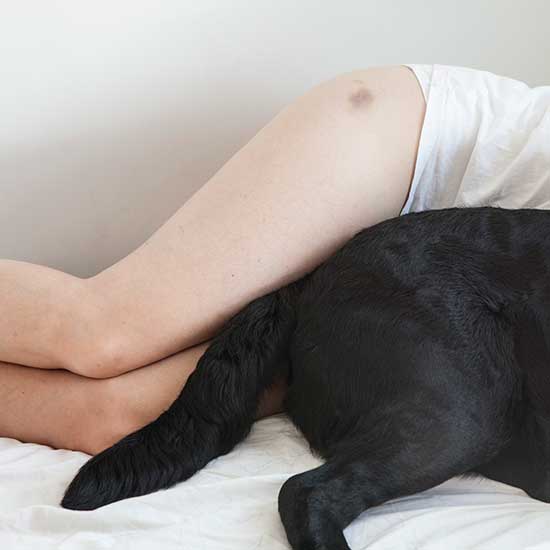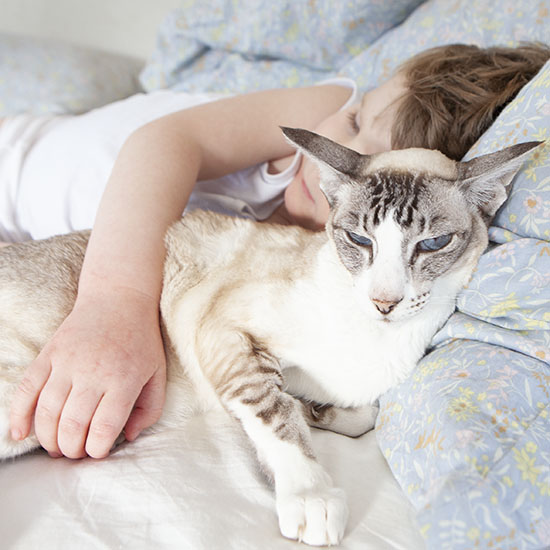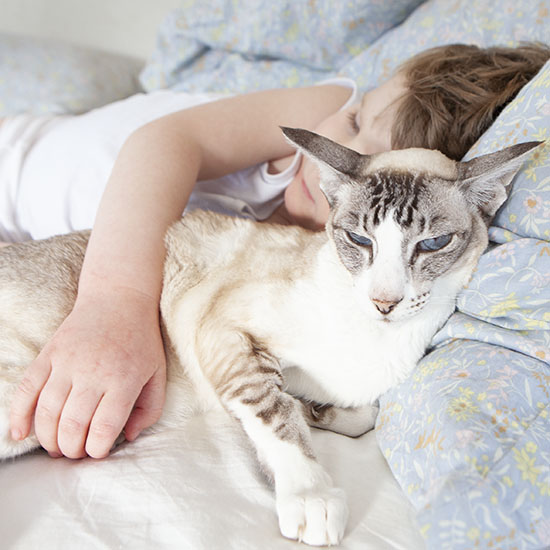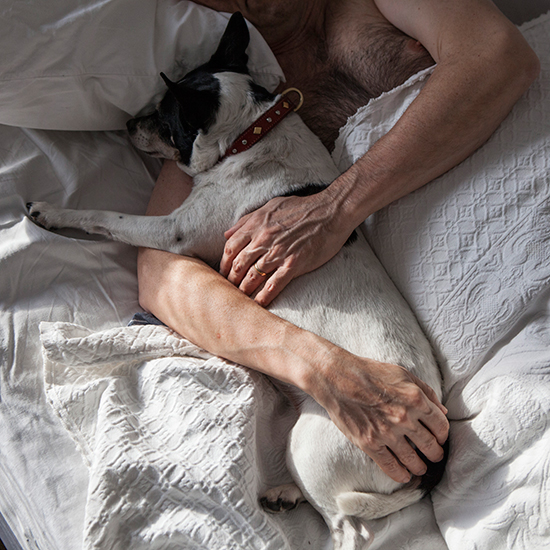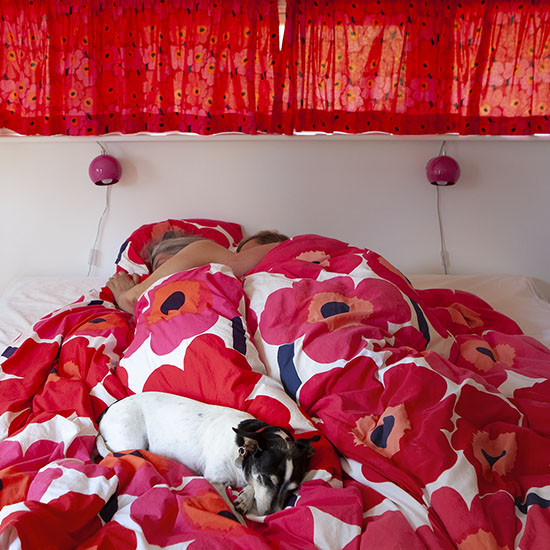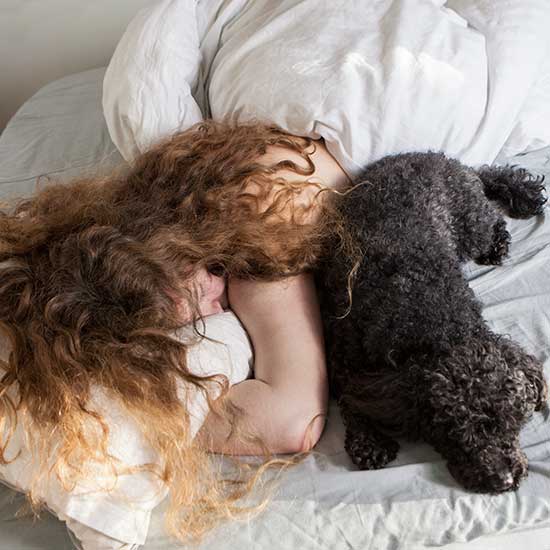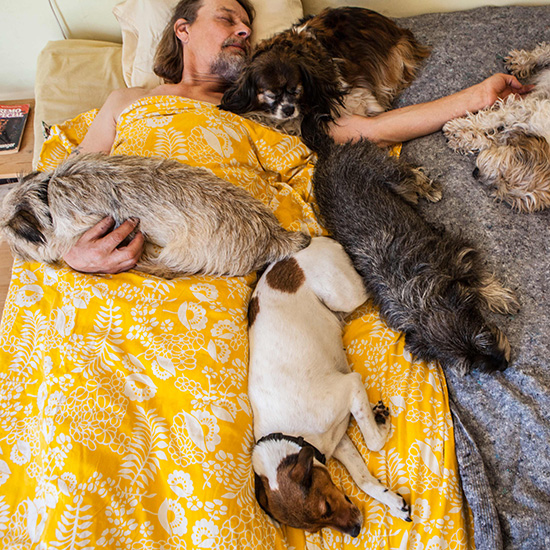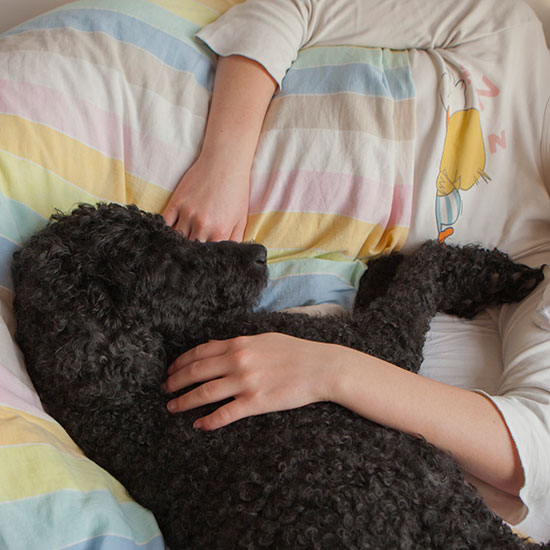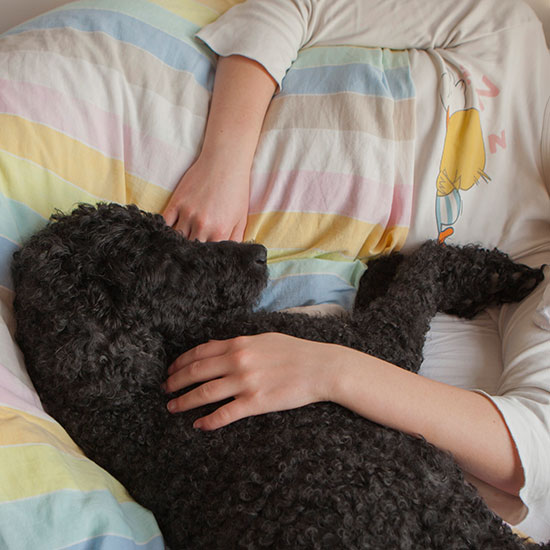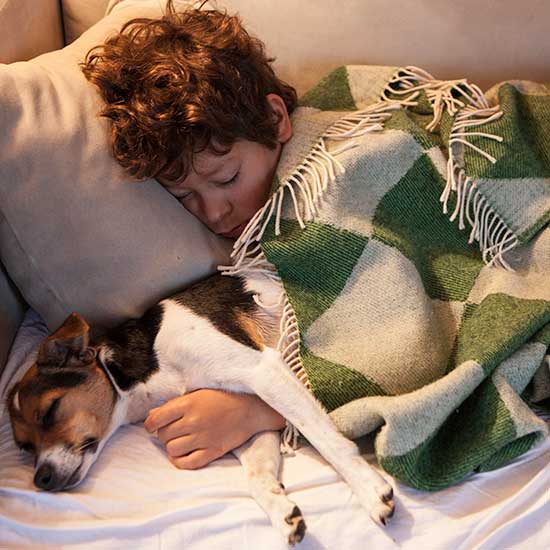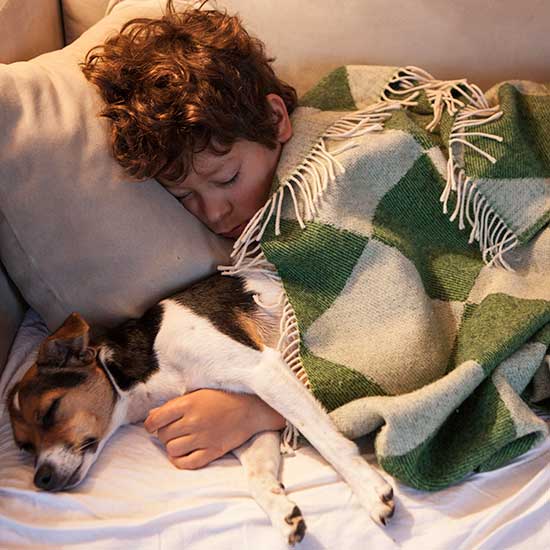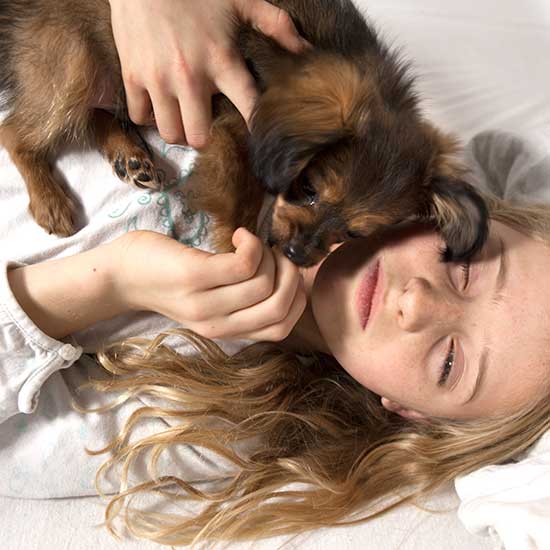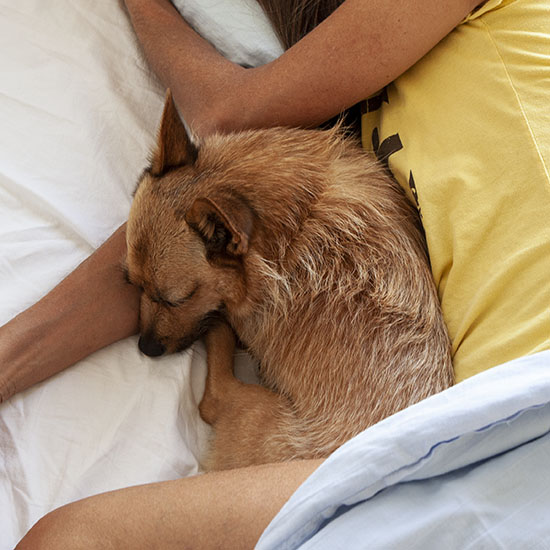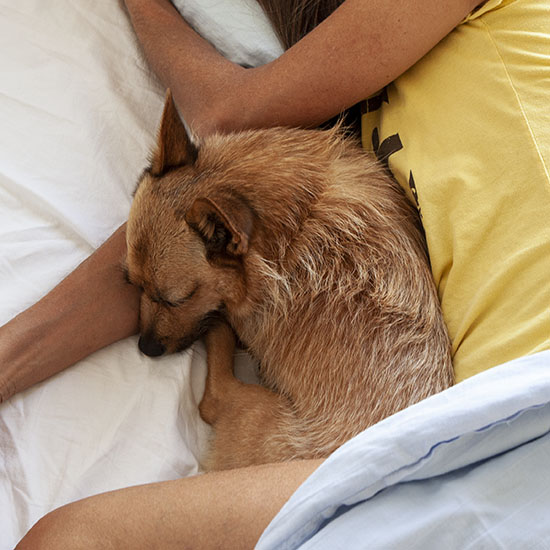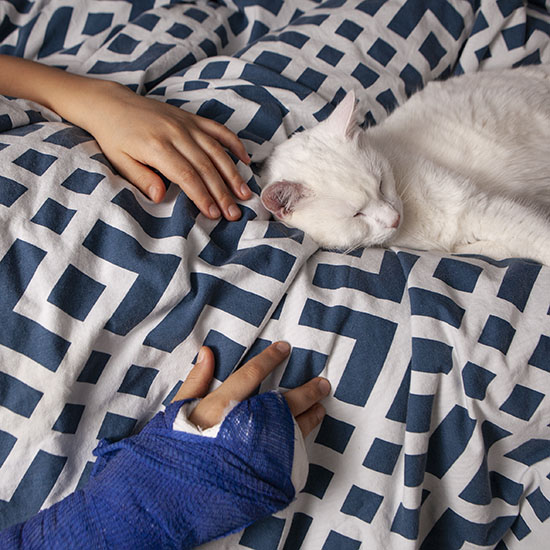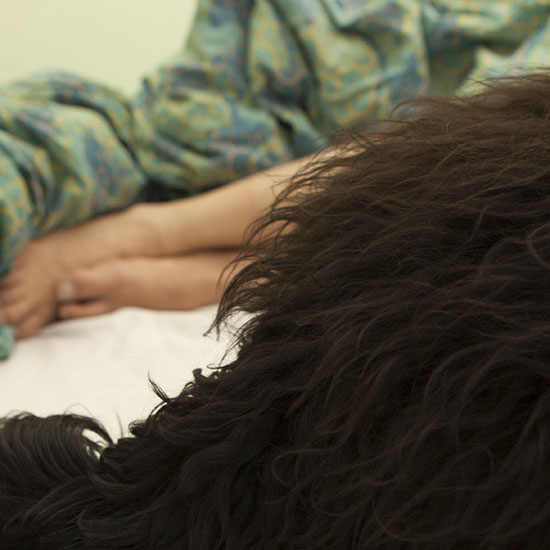 In Bed
For some years I had such a serious sleep disorder that I wanted to end my life. The only thing I imagined could save me, was to get a dog. At that point I'd been living in big cities for fifteen years without animals. I was lost.
I was brought up on a farm. My parents had other jobs, so I suppose they weren't real farmers, but we were self-sufficient. We always had a cow, a calf, chickens, a sow with piglets once a year, a few goats, rabbits, cats and a dog. The cow and the dog were my best friends. I remember how I used to stand close to the cow, belly to belly, to feel her calm breathing. Once or twice, I crawled up on her back to take a nap with her, but she didn't like it and shook me off. It didn't matter because I could just find my dog and lie down with her instead, body to body. When I was sad, she would give me the comfort I needed.
As we, in the western world have become increasingly wealthy with more living space at our disposal, old people and singles live alone and children are expected to sleep in their own rooms. Maybe that is why we own a record number of pets today. We all need to feel close to someone, and other mammals work almost as well as other human beings. For example, when we pet our dog, the production of the hormone oxytocin increases in the same way as it does when a mother holds her baby. Physical contact between humans and other mammals also accelerates the healing of wounds, stabilizes the blood pressure, lowers the level of stress hormones, and alleviates both physical and mental pain.
Before industrialization, most people lived close to domestic animals. A hundred years ago my ancestors worked on farms and slept with the other workers in the stable with the cows and horses nearby. I imagine they curled up as close as possible to the cows during the coldest winter nights. Further back in the history of farming, human beings and other animals, all lived in one big room. And before that, when we were hunters, we were always watching animals. Not only when we hunted them, but we also had to watch out for the dangerous animals and we probably also had our eyes on the beautiful and cute ones. It is a recent development, in the history of homo sapiens, that we don't have daily contact with other animals.
There are photographs from the early 1900s featuring Aboriginals from Australia lying close together in a circle formation, with the children in the center, surrounded by adults and tame dingoes. "A three dog night" is still a common expression in Australia, referring to the need for three dogs to keep you warm on a cold night.
The first image in this book features my late dog Ivan between my partner Niels' legs. It was Ivan's favorite spot in bed. Over the years, I took many photos of Ivan right there, in that spot, although I never intended to show them to the public. But when I decided to work on this In Bed series, it simply had to start with Ivan. Over the course of his almost sixteen year long life, he helped me relax and get some sleep at night. He was also a constant inspiration and starred in many of my works. This photo is from 2014, not long before he died.
Most of my friends sleep with their pets in bed. I am thankful to everyone – human beings as well as dogs and cats – who have welcomed me and my camera, into their most intimate space, their bedroom.
Lisa Strömbeck, April 2022